Some of the longer running CAD projects that we at
A1 Designs
have had the pleasure in being a part of in recent years...
Crossrail / London Underground
(Client: Wembley Innovation)
---
Crossrail is the new high frequency, high capacity railway for London and the South East. The project will not only relieve pressure on existing London Underground lines, but will also increase capacity throughout the city and beyond. Our role at A1 Designs has been to assist the structural engineering contractor in the complex task of ensuring new stations, existing refurbished stations and also tunnels themselves are reinforced with a structural system that will withhold the demanding passenger & train traffic and also ensure the builds are prepared to stay standing for many years to come. To achieve this, a magnitude of in-depth and extremely accurate plans, details and elevation designs & drawings have been produced and developed by us in conjunction with the client before submitting to the relevant parties for construction of the structural systems.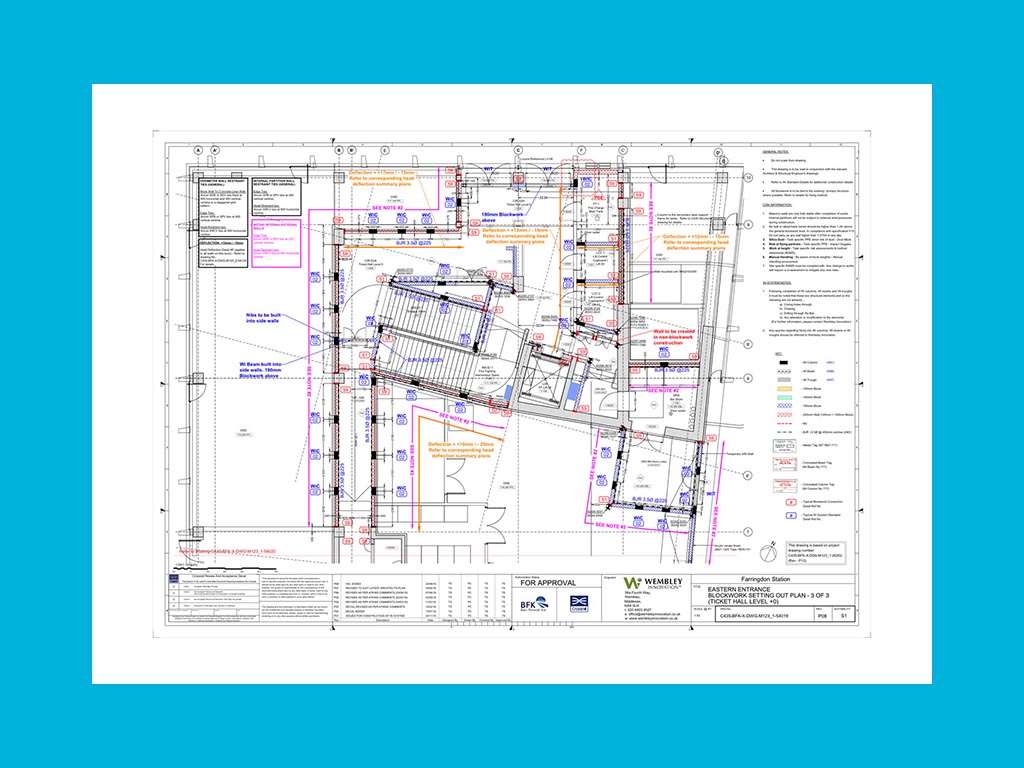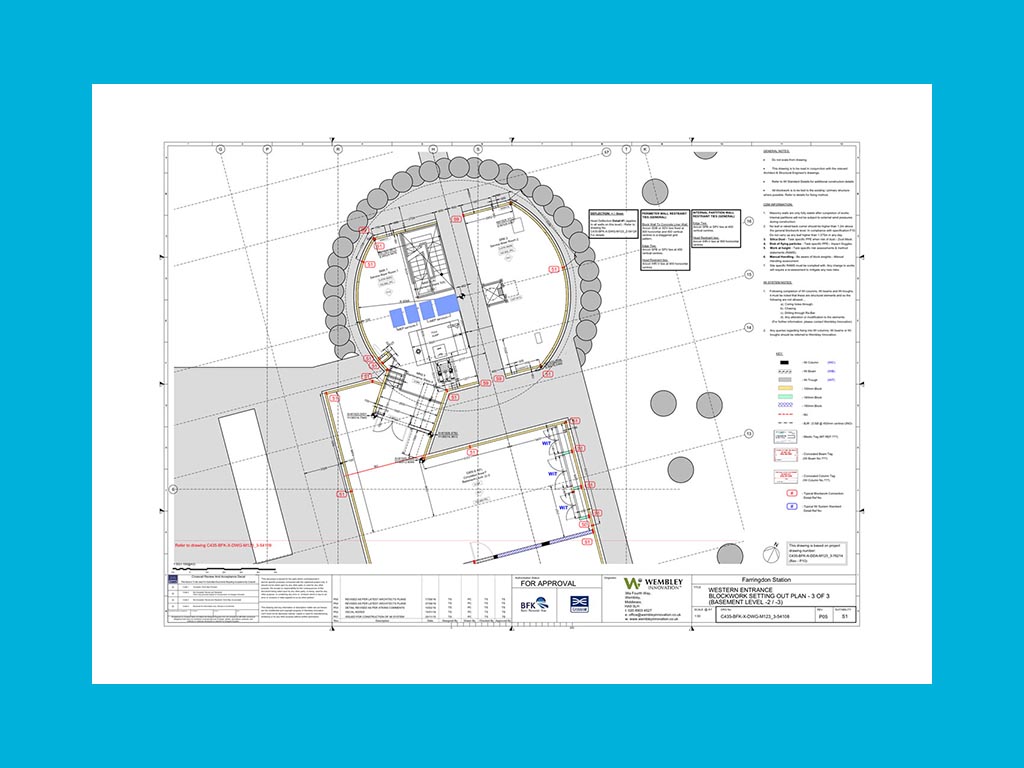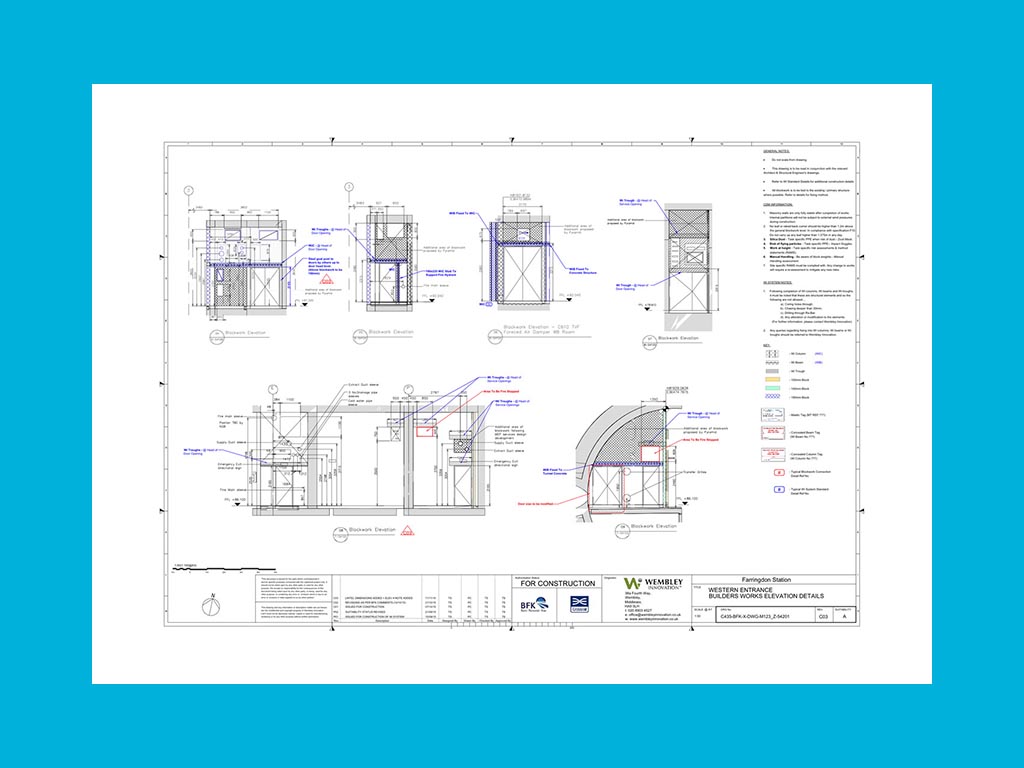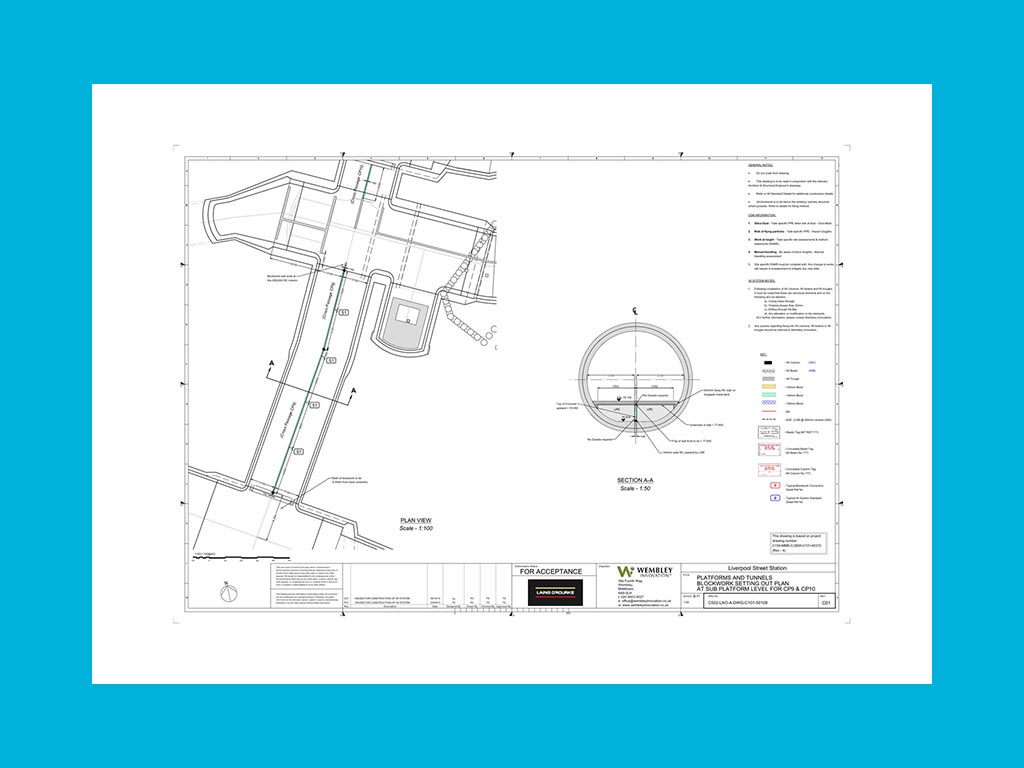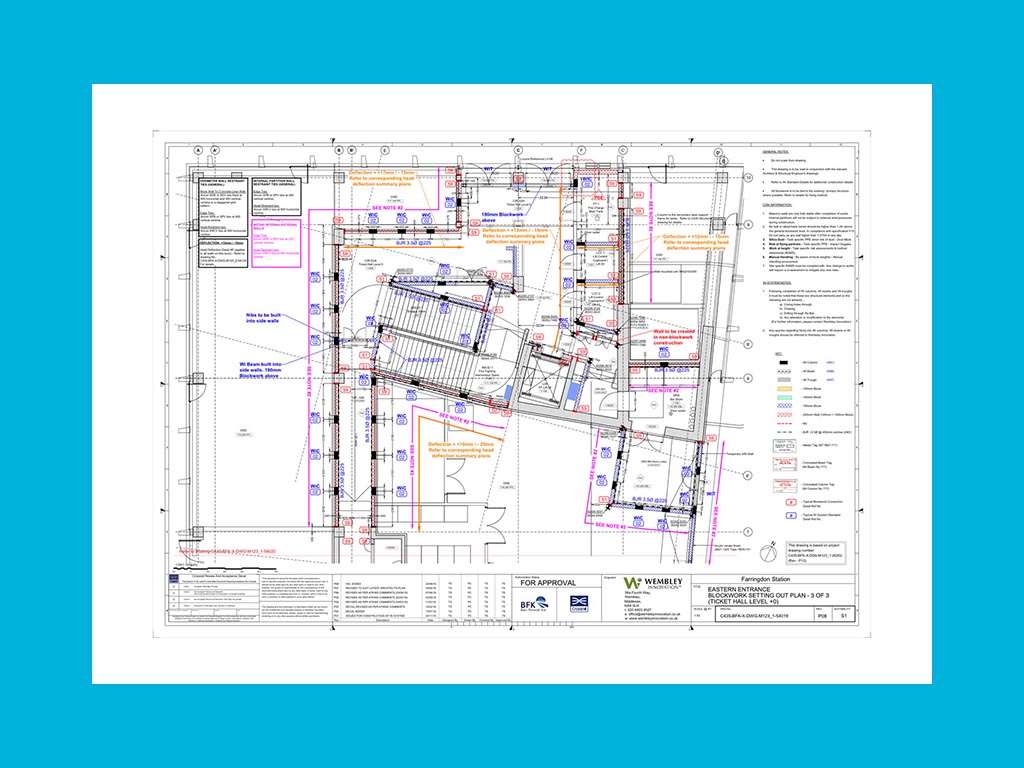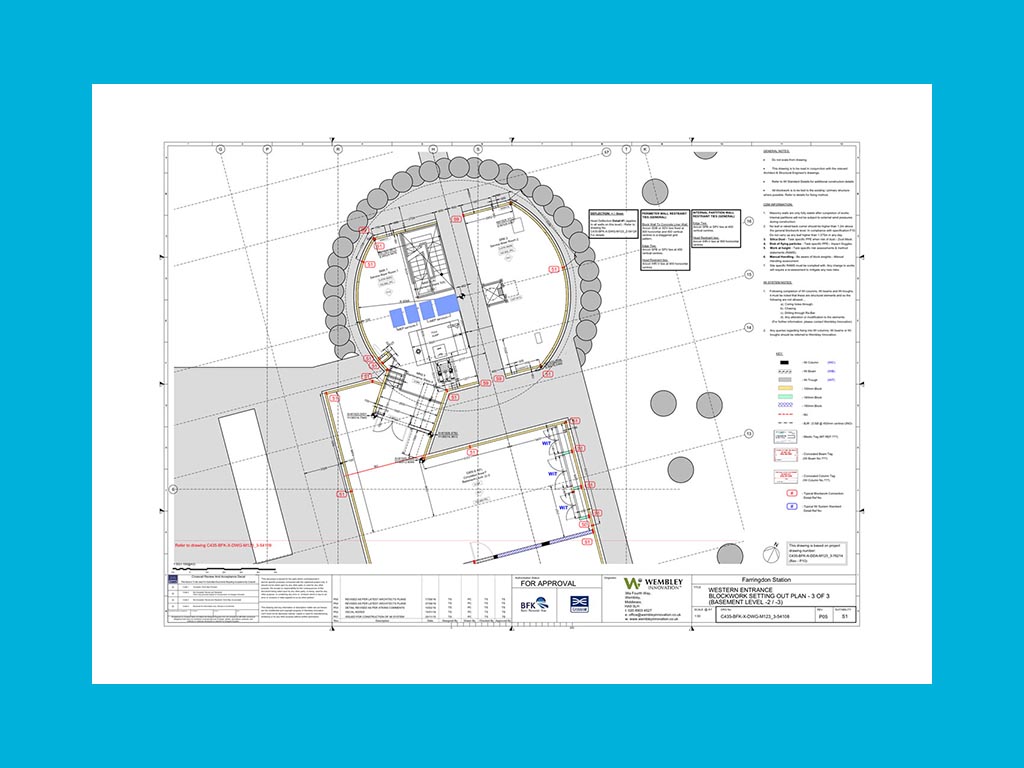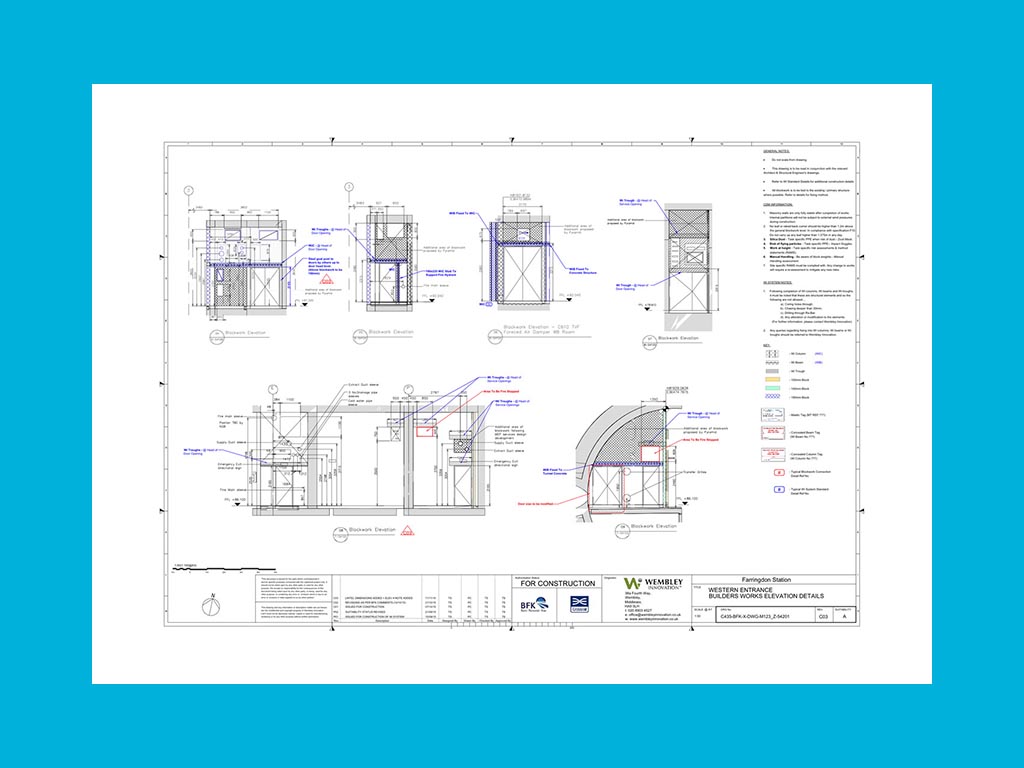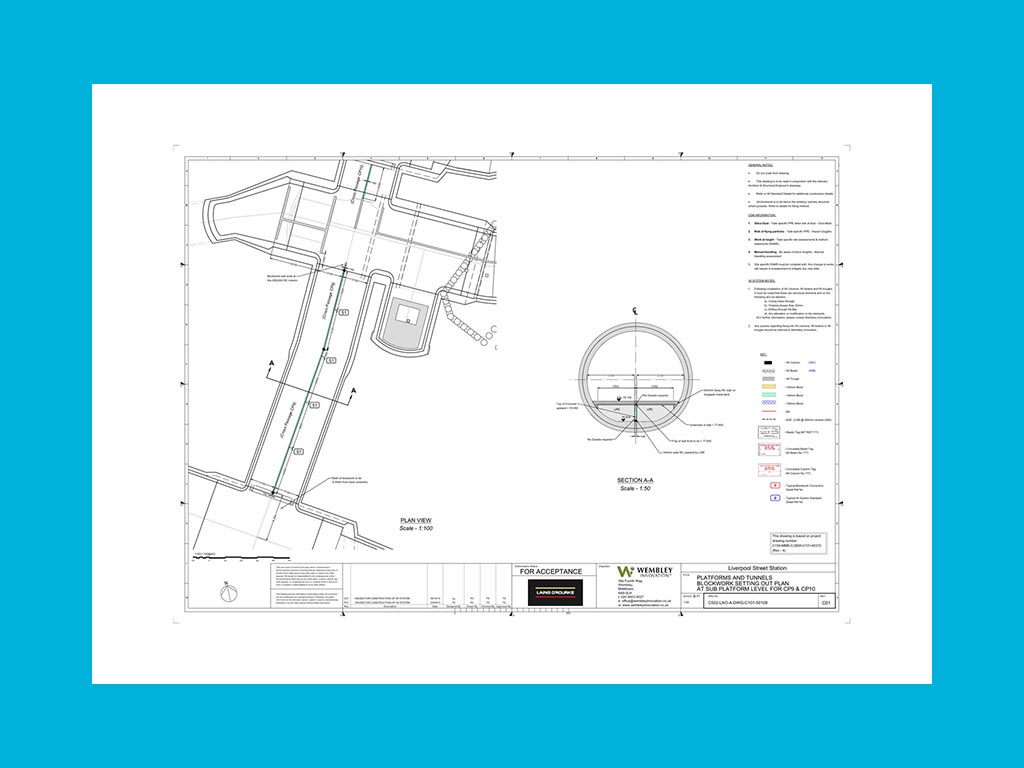 Battersea Power Station Development
(Client: Clipfine UK)
---
The development of Battersea Power Station is undoubtedly a landmark project for the city of London and one that will be remembered for many years to come (the sheer size and complexity of the development is quite frankly mind blowing!). We at A1 Designs & Drafting Ltd have been proudly Assisting the principle logistics contractor in not only updating their Site Wide Responsibility plans, but also in creating and developing many drawing related documents that collectively ensure that the site operates safely and efficiently on a day to day basis.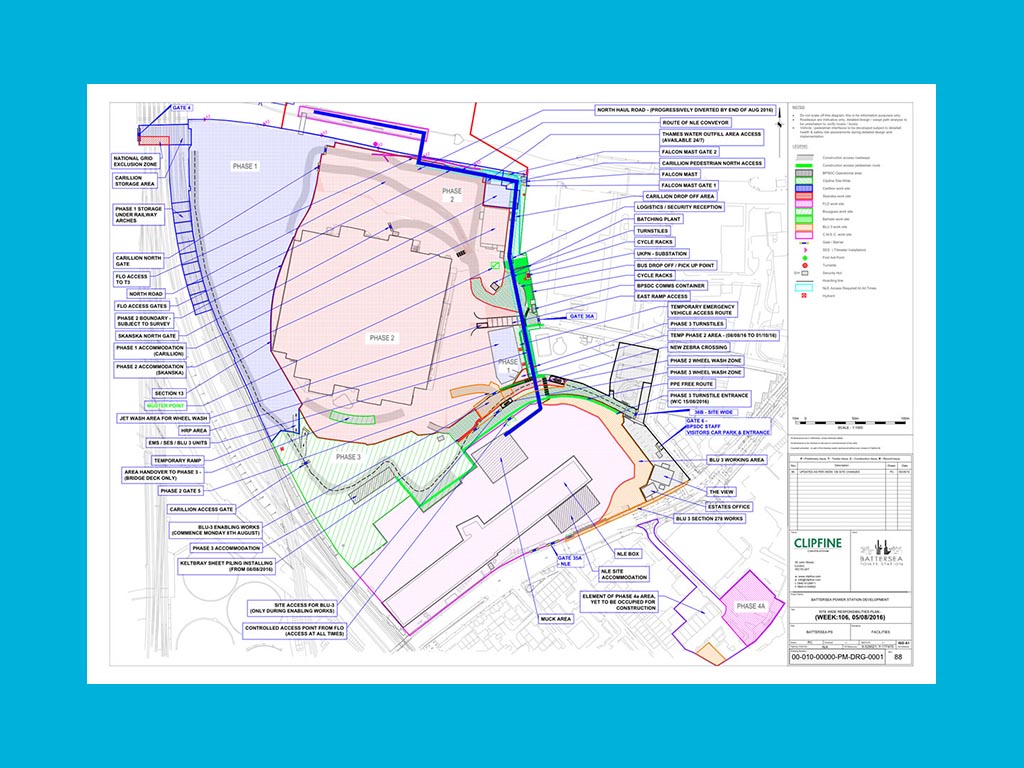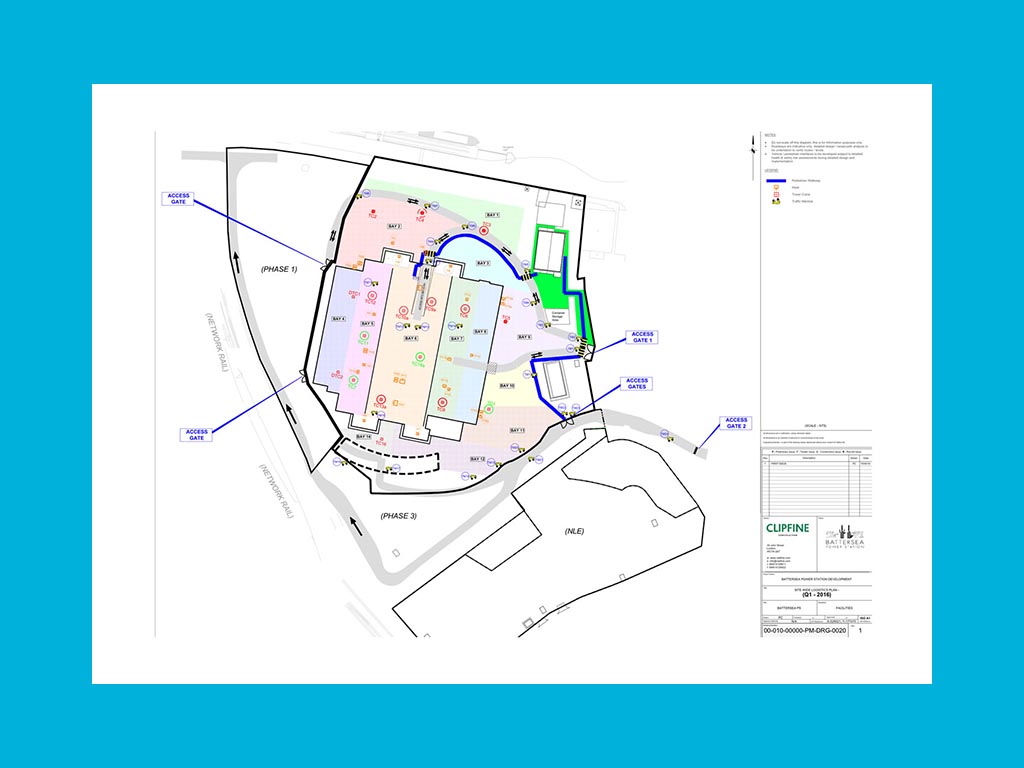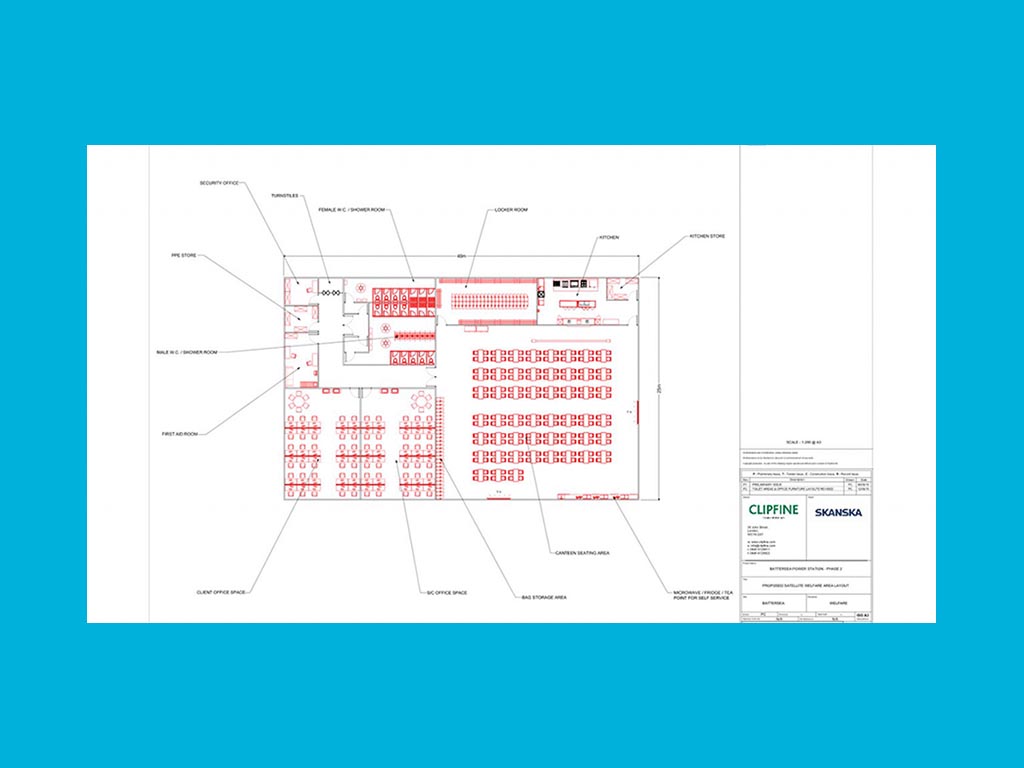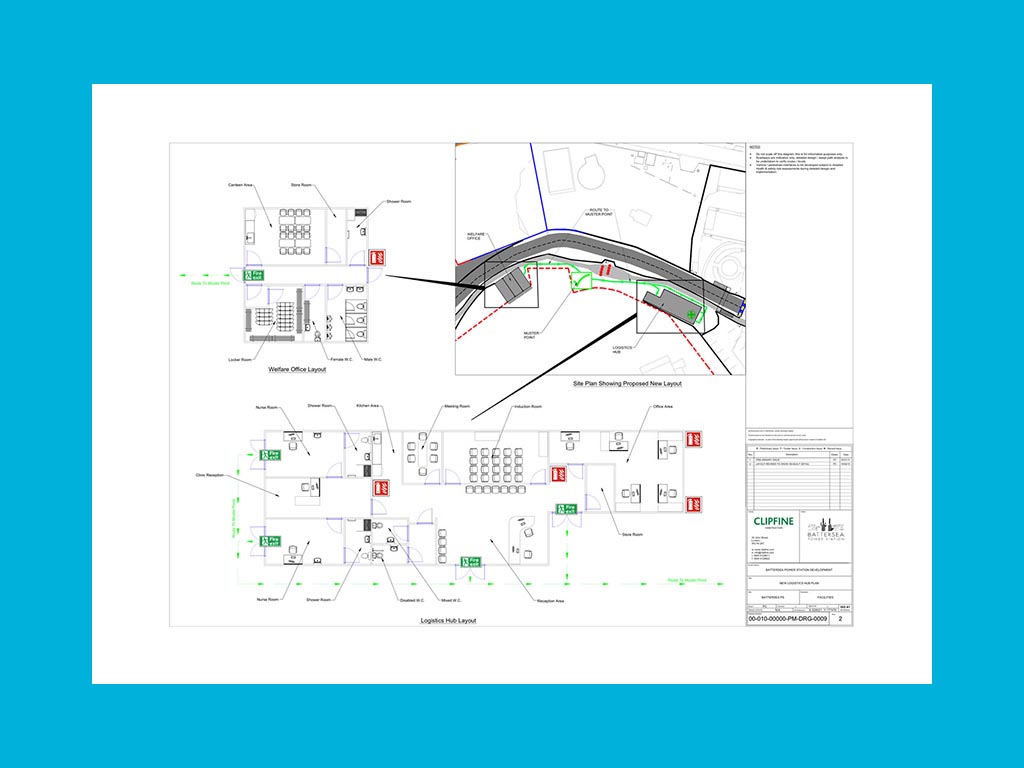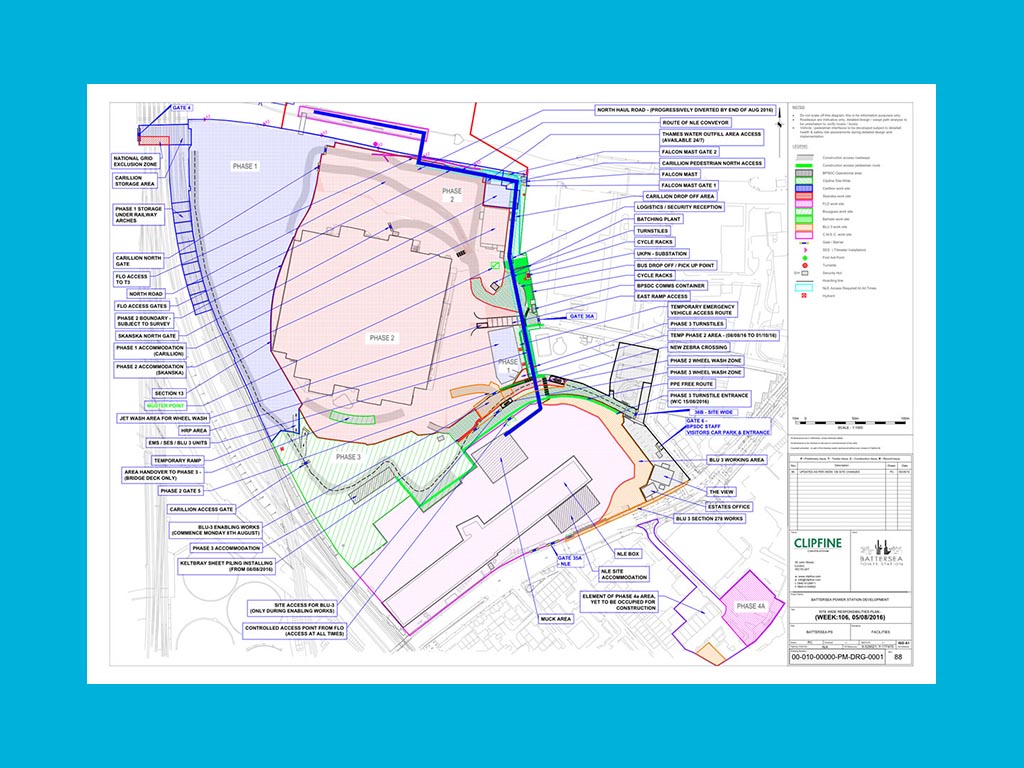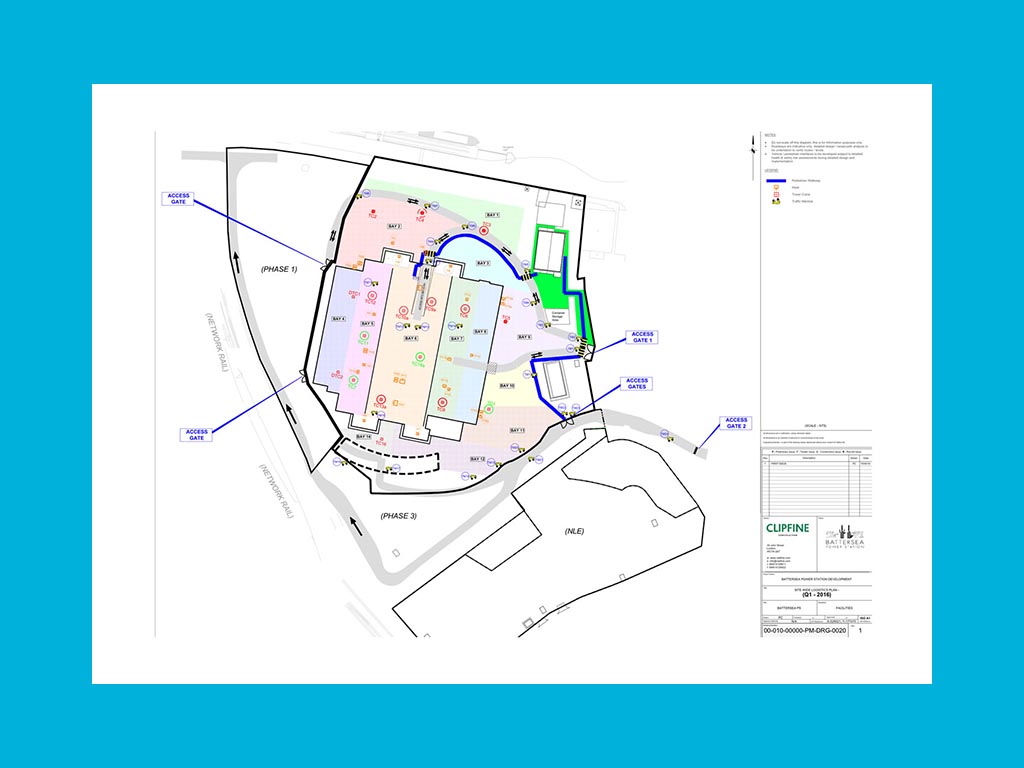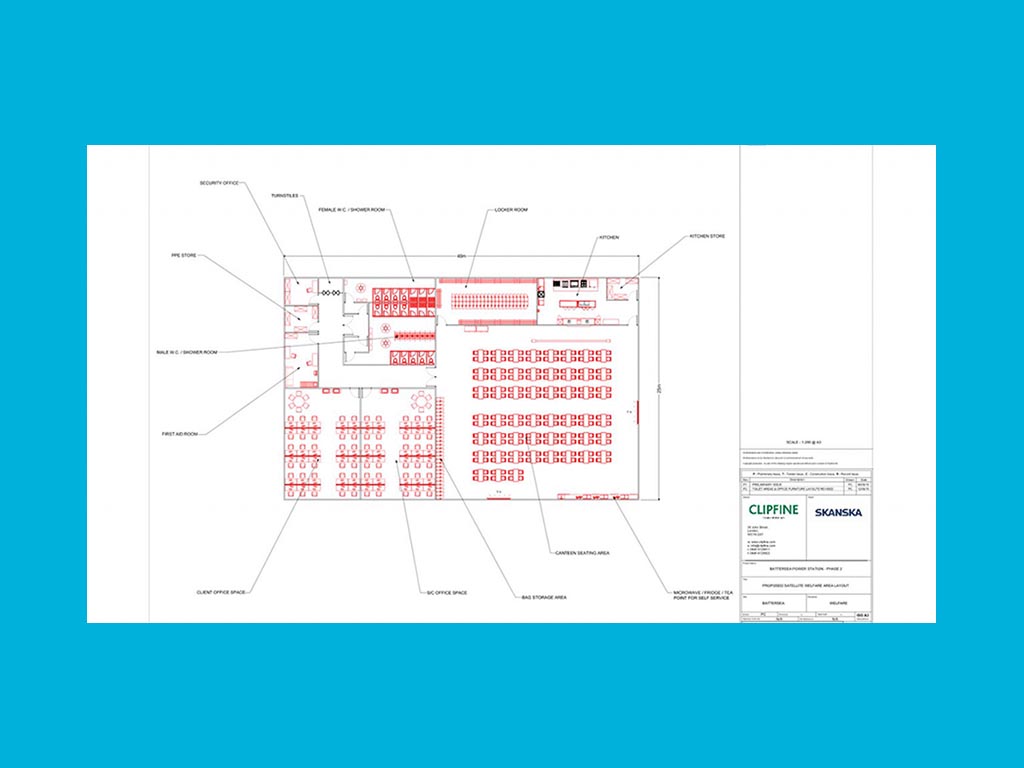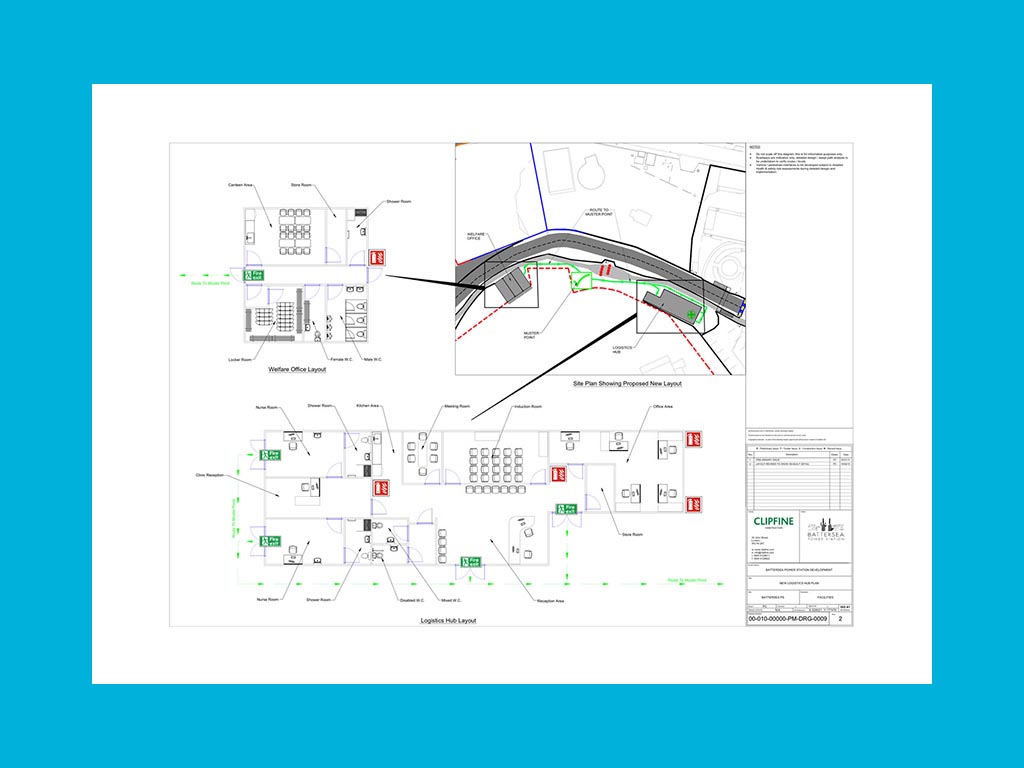 MK Dons Stadium
(Client: Westbar Contracts)
---
The new MK Dons stadium, located just outside of Milton Keynes itself is an impressive building, and one that will house many great events for many years. It also boasts a good sized Arena area to the side of the stadium for alternative events and also a Hilton Tree hotel. Westbar Contracts were appointed to design and carry out the installation of the mechanical utilities throughout the stadium concourses, Arena and hotel rooms & facilities including kitchen & W/C areas etc. Our role at A1 Designs was to carry out site visits / surveys to obtain and draft up the 'As Installed' data for M&E submission and to also create and adapt standard installation details for the ground team specialists to work from to ensure a smooth, accurate and hassle free installation was achieved.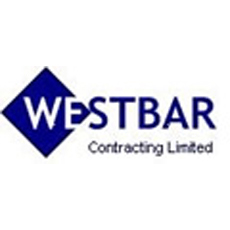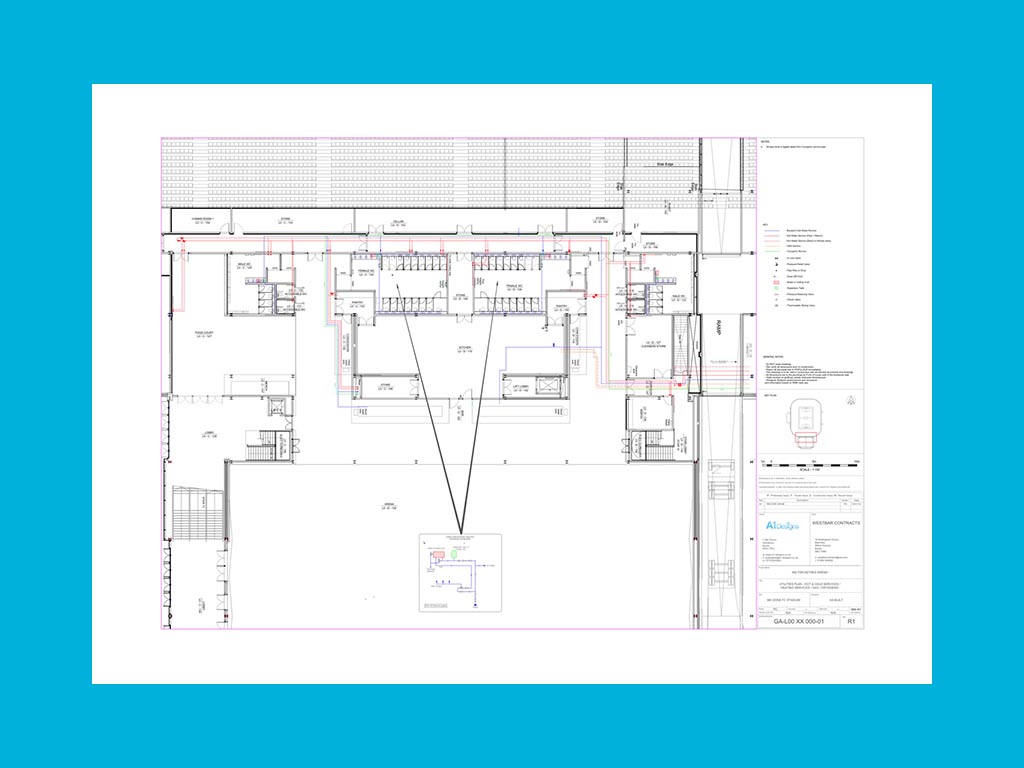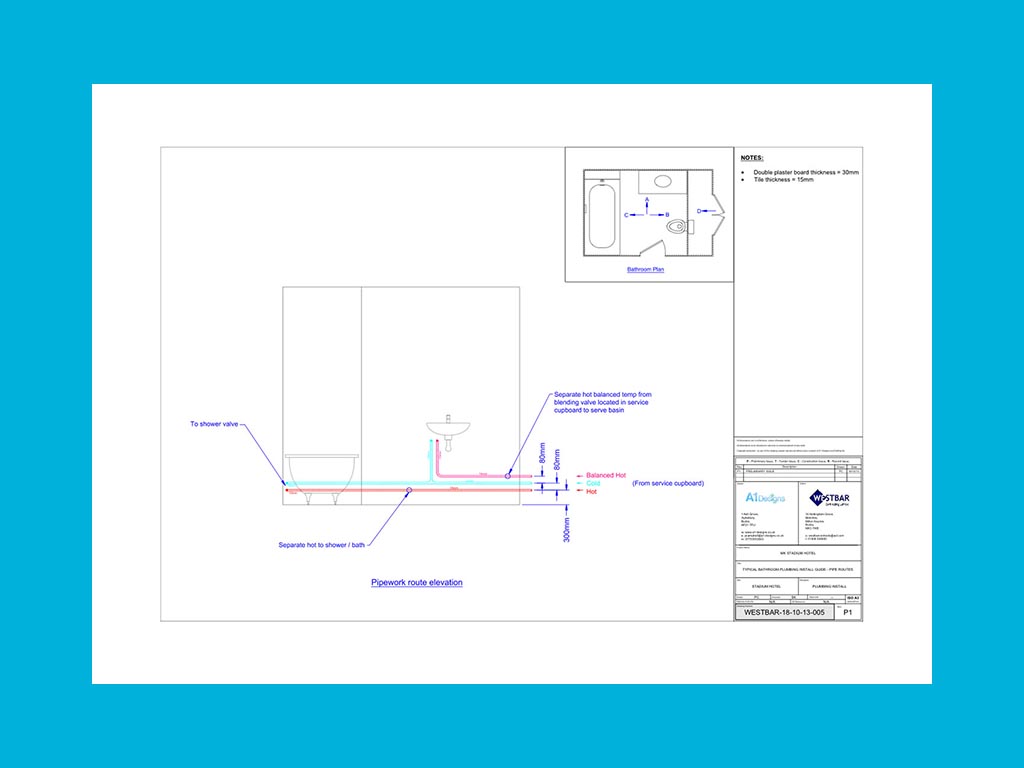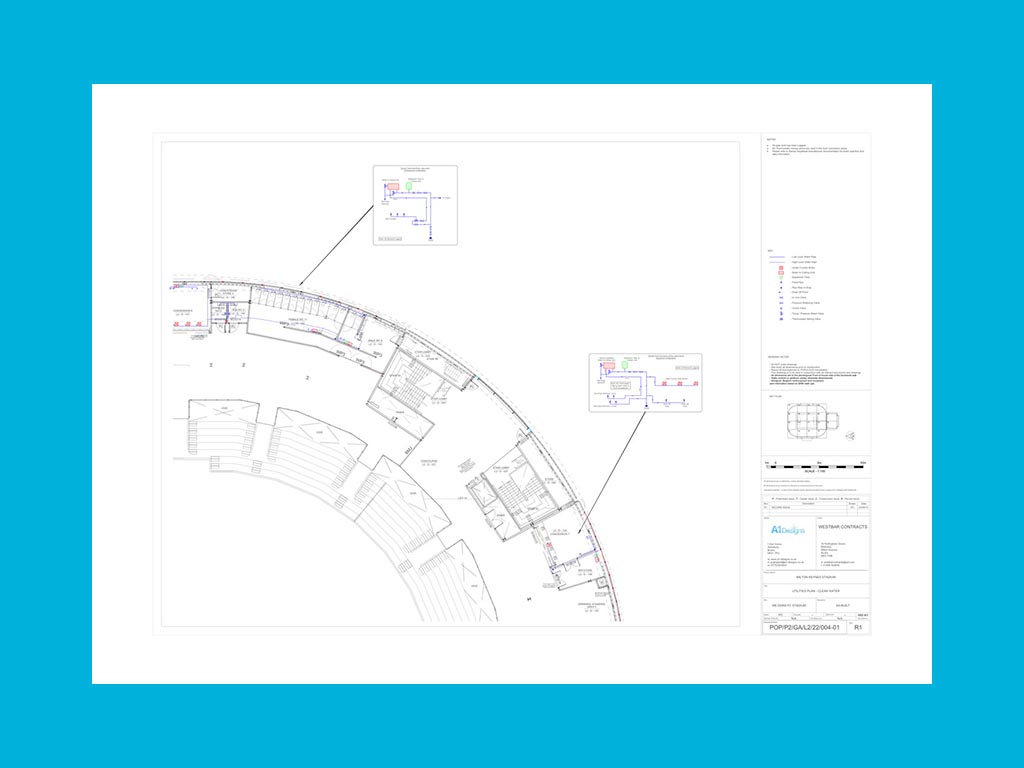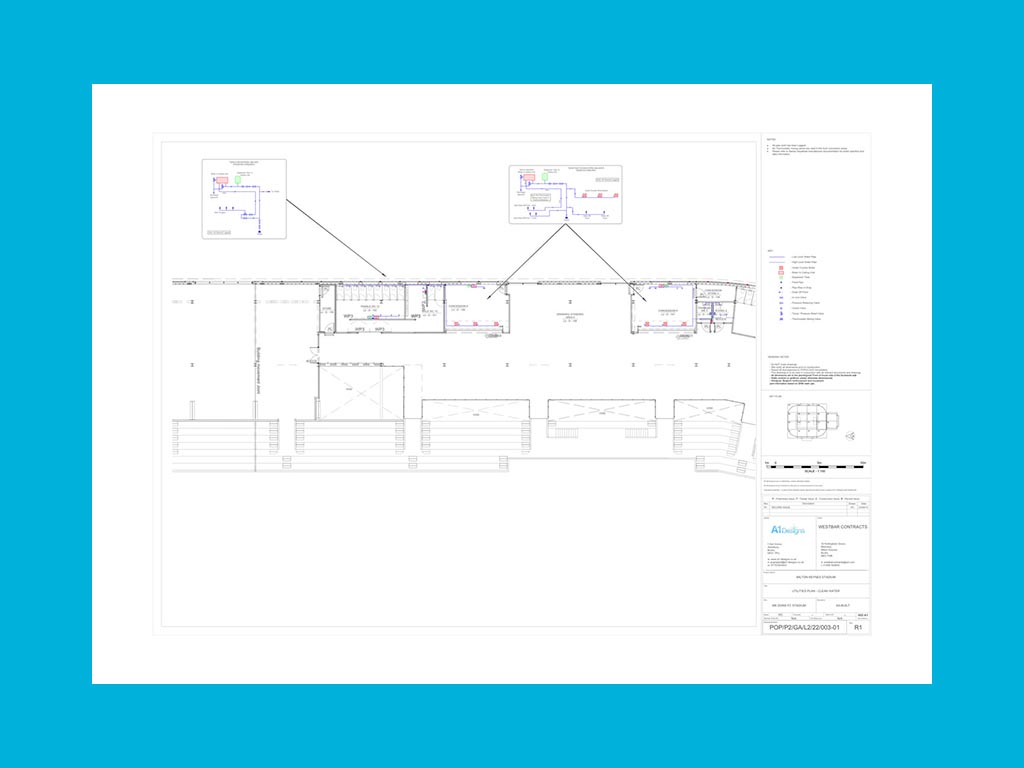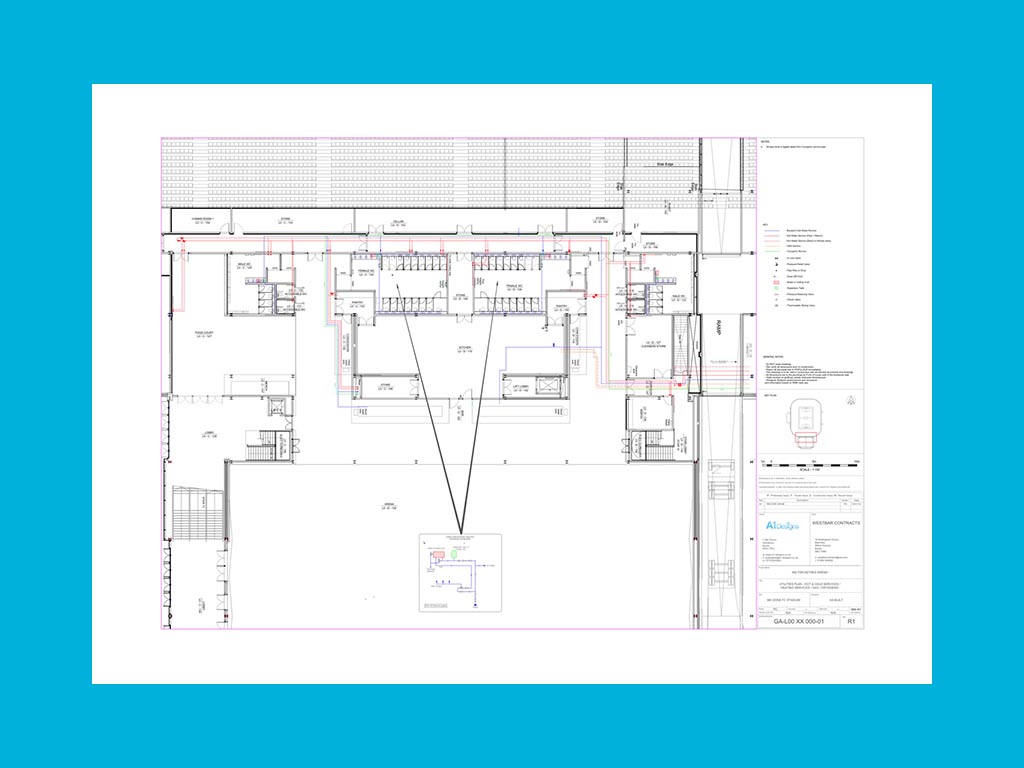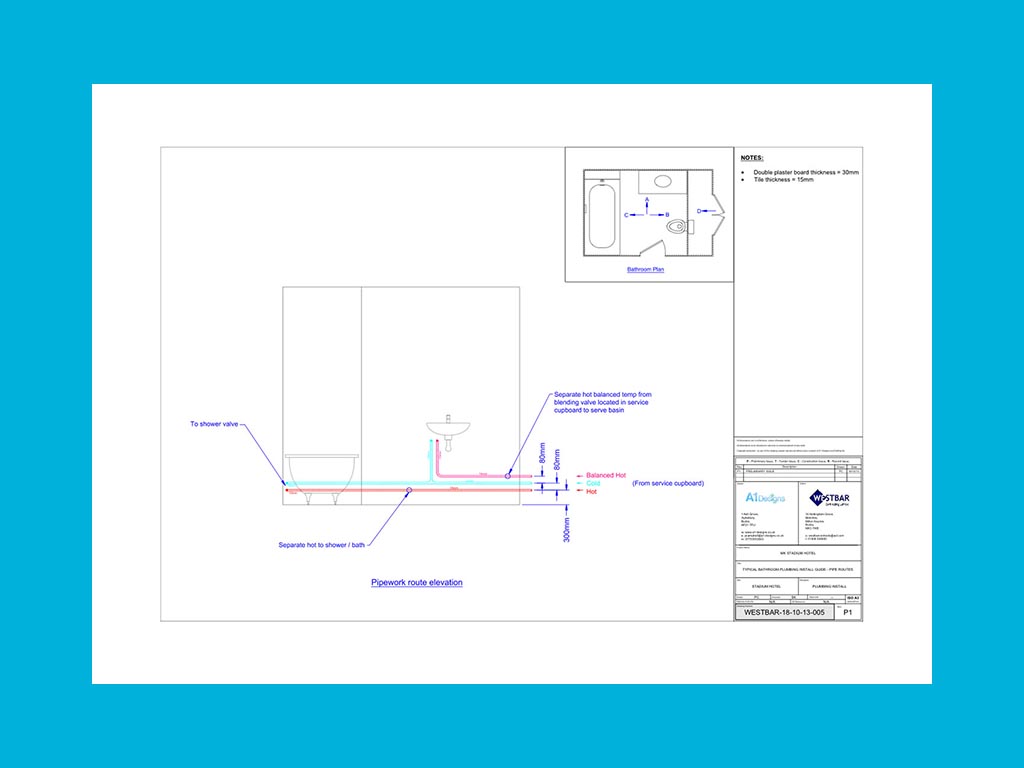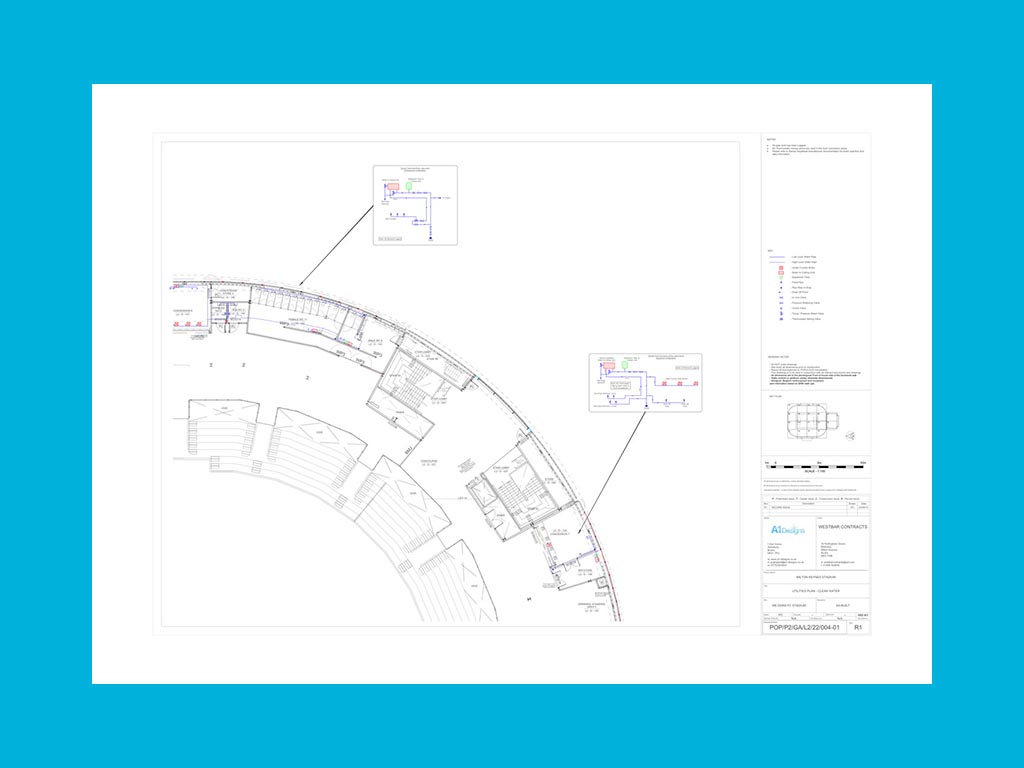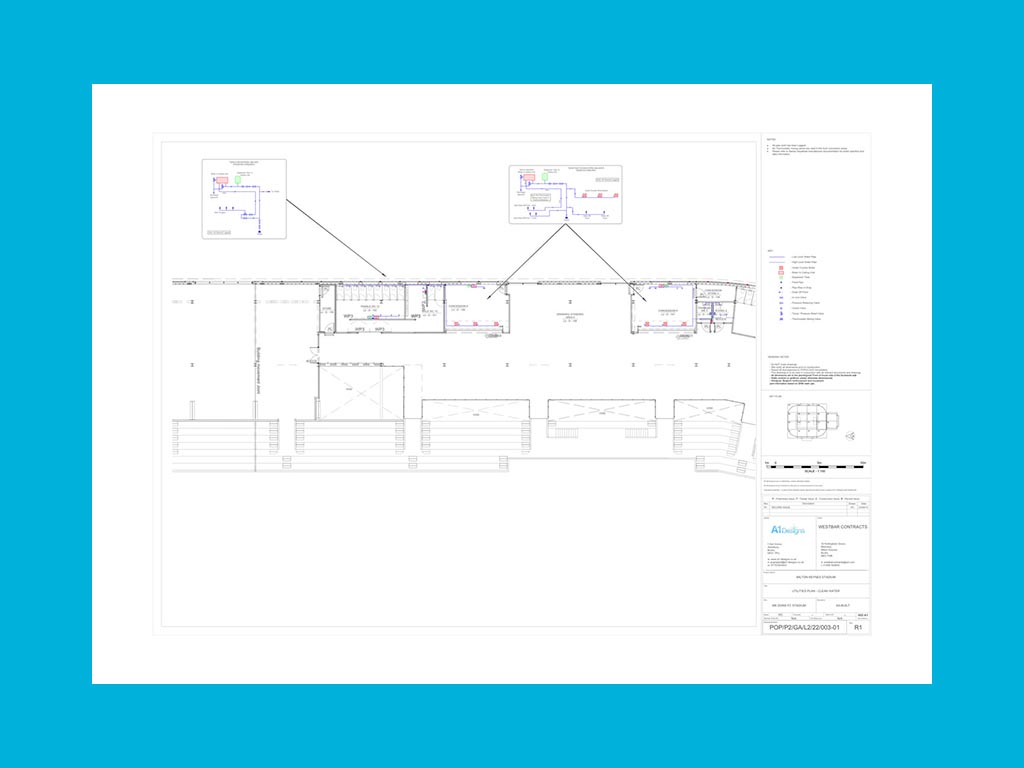 Papa Johns, new and refurbished sites
(Client: Papa Johns UK)
---
Papa John's pizza takeaway is fast becoming a house hold name in the UK. And as part of their mission to gain a stronger presence, they have been opening new stores all over the country, while also refurbishing existing ones. Our main role within this venture has been to carry out site visits / surveys and from that, produce not only the existing set of drawing plans, but then developing these plans into full 'proposed' designs internally and externally for submission to local authorities and to aid in the general process. Although mainly 2D drawings are required for this process, we have been providing high quality 3D photo-realistic rendering images on some projects. The 3D aspect has proven extremely successful when portraying the proposed designs to other involved parties and also with Papa John's HQ in the USA.